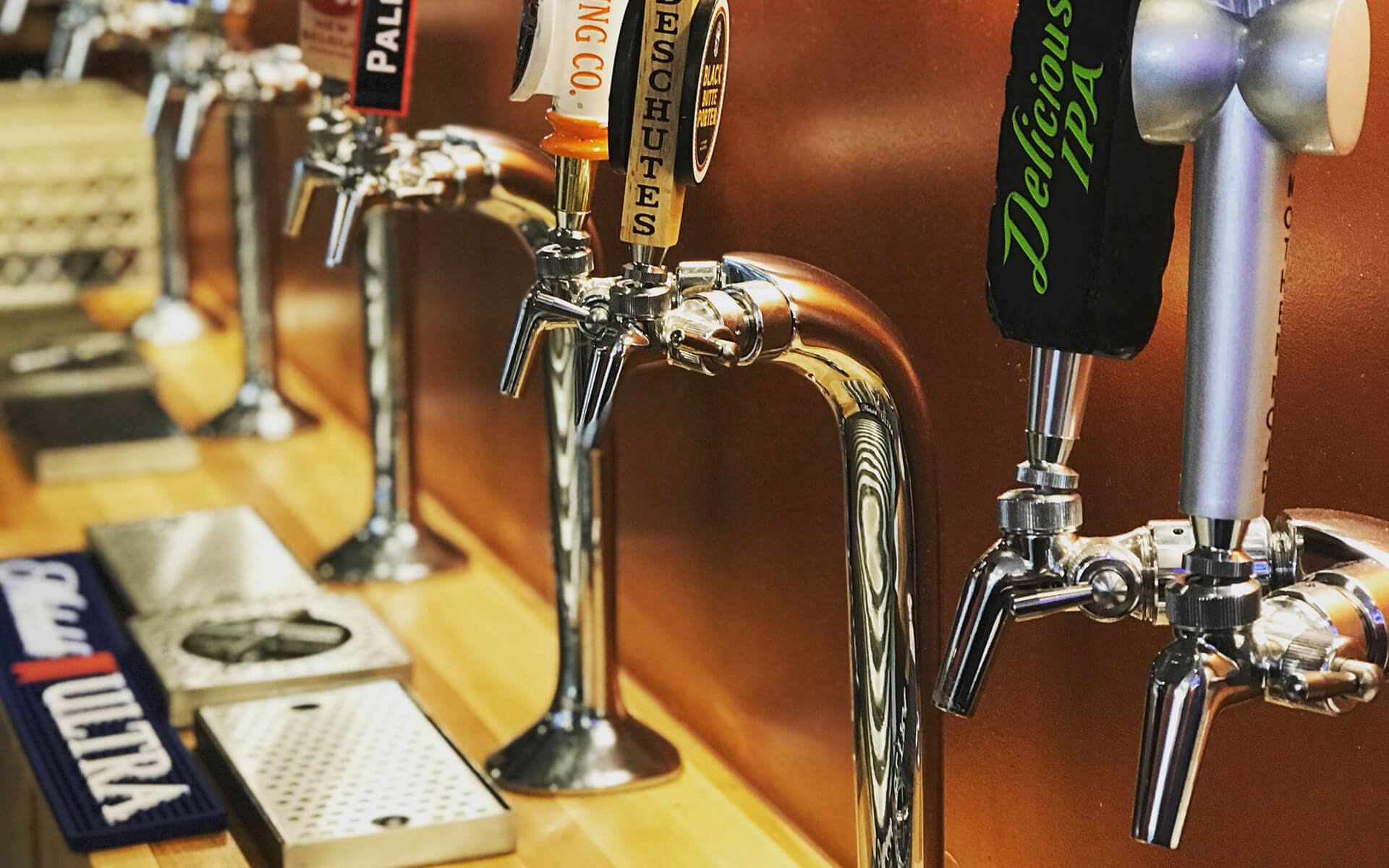 What We Do
Pizza, Beer, & Atmosphere!
Pizza
Whole and by the Slice!
Authentic Chicago Deep Dish
New York Aged Dough
Gluten-free Grain Crust
Gluten-free Low-carb Cauliflower Crust
Vegan Authentic Chicago Deep Dish
Vegan Italian Thin Crust
Vegan Gluten-free Low-carb Cauliflower Crust
Healthy Ingredients
Vegan Buffalo Mozzarella
Vegan Cheddar
Vegan Nacho Cheese
Vegan Creamy Cheddar
Vegan Almond Ricotta
Vegan Goat Cheese
Vegan Italian Sausage
Vegan Pepperoni
Vegan Chicken
Vegan Burger Crumble
Vegan Bacon
Beer
12 Rotating Taps
Local Craft Beer Taste Testing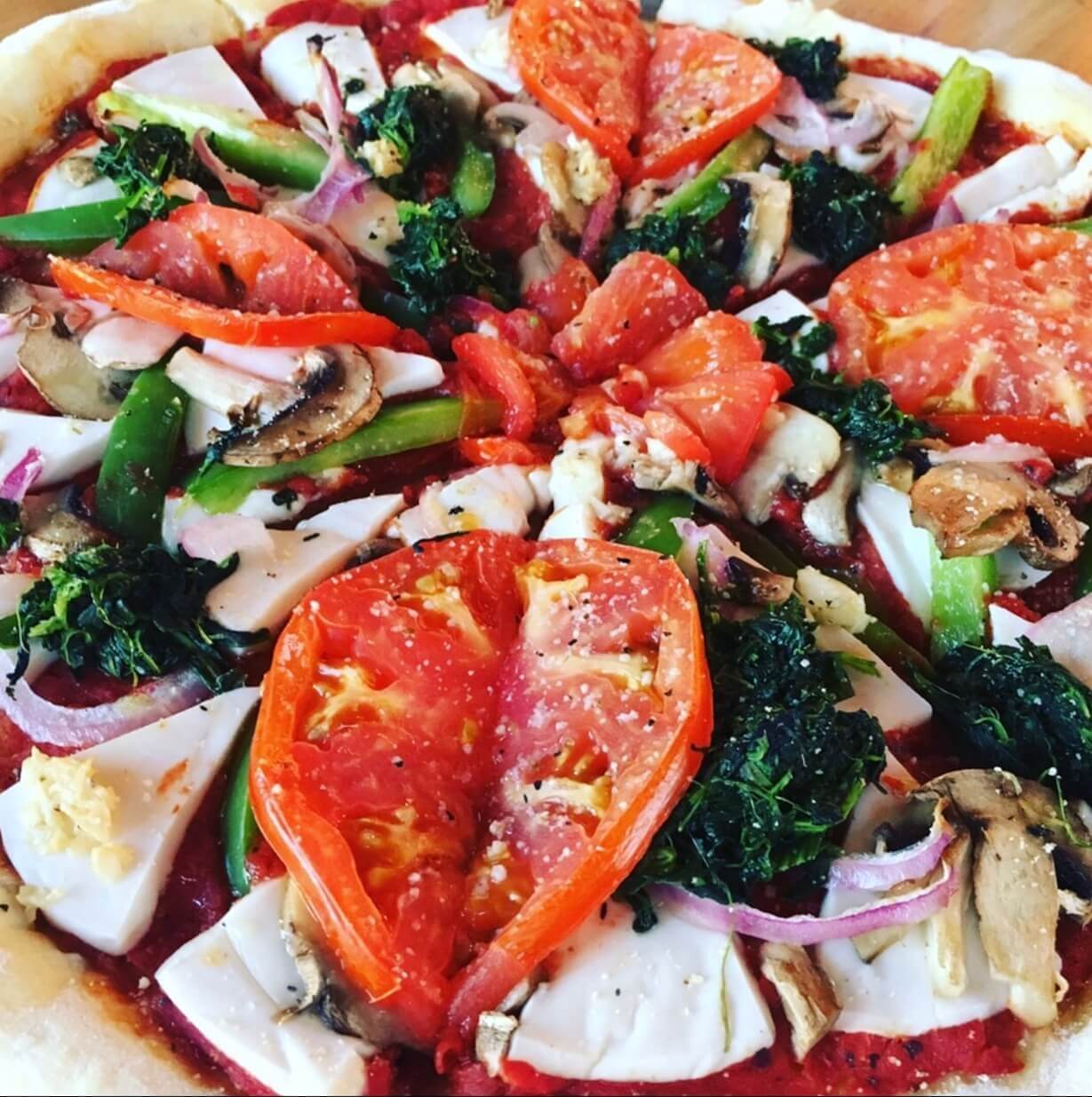 PIZZA
Traditional Handcrafted Pizza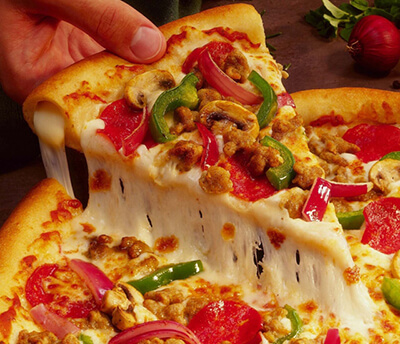 Authentic Deep Dish
Our Chicago Deep Dish is cooked in imported stone ovens for a full 40 minutes for genuine Chicago quality. Our fresh mozzarella and provolone are grated from whole blocks for the best tasting and most easily digestible cheese. Our marinara sauce is homemade and paired with only the freshest toppings. People say, "It's the best deep dish east of the Mississippi!" Enjoy our hometown pizza from the boys from Chicago.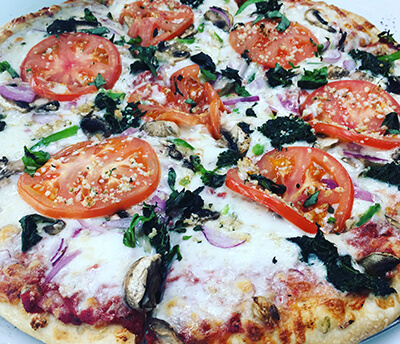 New York Style Aged Dough
We serve authentic New York-style thin pizza with New York-style oversized slices. Our fresh mozzarella and provolone are grated from whole blocks for the best tasting and most easily digestible cheese. Our marinara sauce is homemade and paired only with the freshest toppings. Our classic New York-style dough is aged and fermented for maximum flavor. Our true NY thin crust quality is finished on a baking stone. With gobs of cheese and oversized slices, the East Coast comes to Flagstaff!
Healthy Choice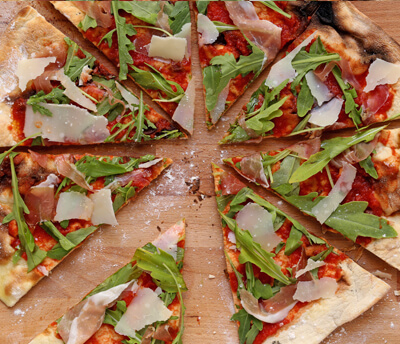 Gluten-Free
The Gluten Free Pizza is the perfect option for those who have a gluten allergy or those that are looking for a more healthy option while not compromising taste.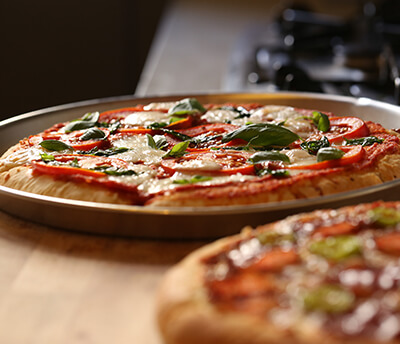 Gluten-Free Low-Carb Cauliflower Crust
Experience the joy of eating the most decadent pizza - which is virtually carb-free and completely free of gluten! Enjoy pizza without the guilt.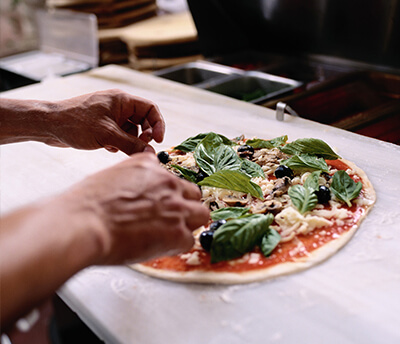 Gluten-Free Grain Crust
Experience a taste-filled grain crust without the gluten! All the tastes and flavor of traditional pizzas for those who do not want gluten in their diet. Our tastiest crust for your health!
Vegan Handcrafted Pizza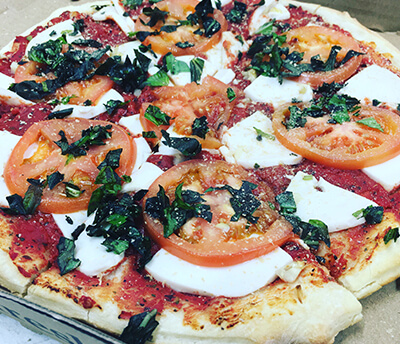 Vegan Italian Thin Crust
Our plant-based Italian thin crust is bursting with flavor! Eating vegan is never a sacrifice at The Pizza Patio! We offer the widest variety of plant-based cheeses, plant-based sauces, and plant-based meats to create a pizza experience that you would never know was vegan. Improve your vitals, stop animal cruelty, and help save the planet. You're spreading love with every order!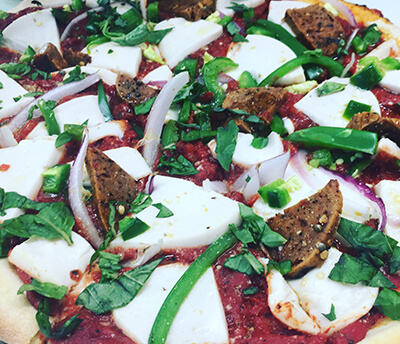 Vegan Chicago Deep Dish
We are proud to introduce the first vegan deep dish pizza with all of our homemade cheese, meats, and sauces, double-thick in a genuine pizza pie. Baked in our stone ovens in the old-world Chicago tradition - made new for plant-based eating lifestyles. Join the Vegan Revolution!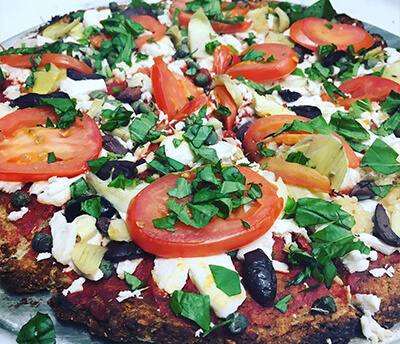 Vegan Gluten-Free Low-Carb Cauliflower Crust
Plant-Based cauliflower pizza crust with almost no carbs and completely vegan while being rich in vitamins, minerals, and antioxidants. Eat healthy, lose weight, avoid gluten, and make a difference in the world!
Alchemically-Made Vegan Toppings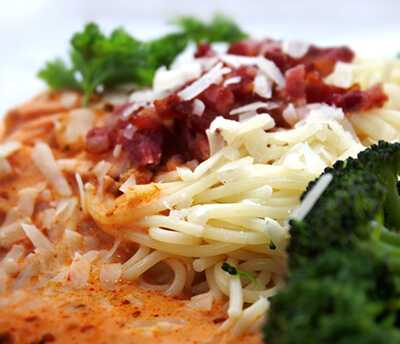 Plant-Based Cheese
Alchemically-amazing vegan toppings! We make many of our vegan cheeses from scratch in a strict multi-step process. Our vegan cheese is a healthy alternative without sacrificing taste. It is gluten-free, dairy-free, and unlike store brands, soy-free for easy digestion. We offer over seven options to choose from for toppings on pizzas, appetizers, and our award-winning, Best of Flagstaff Mac 'N Cheese!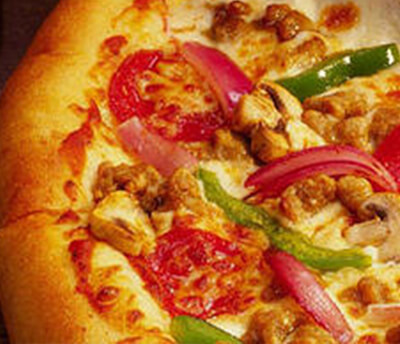 Plant-Based Super Stoney Pepperoni
The Plant-Based Pepperoni is the perfect choice for anyone looking for a vegan alternative to classic pepperoni which cannot be bought in stores because we make our own. It also provides more nutritional benefits without sacrificing taste. The hemp seeds add an excellent source of essential fatty acids including Omega 3, 6 and GLA, as well as Vitamin E. Hemp seeds are also an easily digestible form of protein.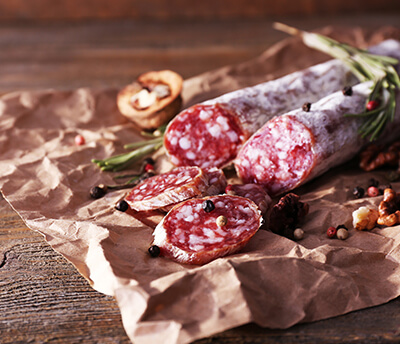 Plant-Based Italian Sausage
The Plant-Based Italian Sausage is a tasty alternative to classic Italian sausage that will leave your mouth watering. You won't be able to taste the difference.
Plant-Based Chicken
The Plant-Based Chicken tastes just like genuine chicken in taste and texture. It is a true bridge to the vegan-eating lifestyle without sacrificing traditional foods.
Plant-Based Burger Crumble
The Plant-Based Burger Crumble has a texture and taste just like that of real hamburger. It is the key ingredient of our Taco Nacho Loco specialty pizza.
Plant-Based Bacon
Our plant-based bacon adds the sizzling flavor of bacon to our Hawaiian Aloha speciality pizza and our supreme baked potato.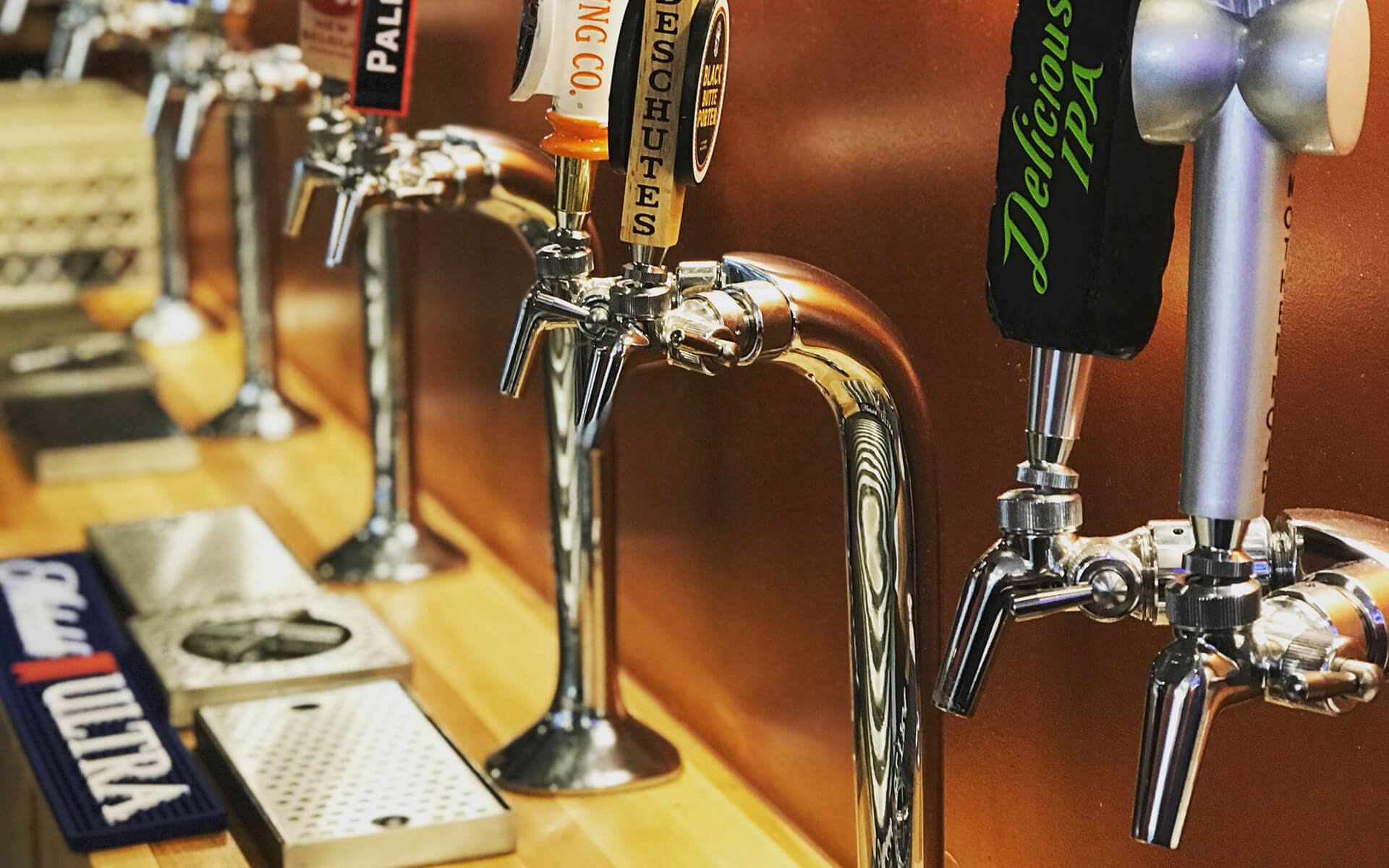 BEER
Local Craft Micro-Brews
Domestics
Imports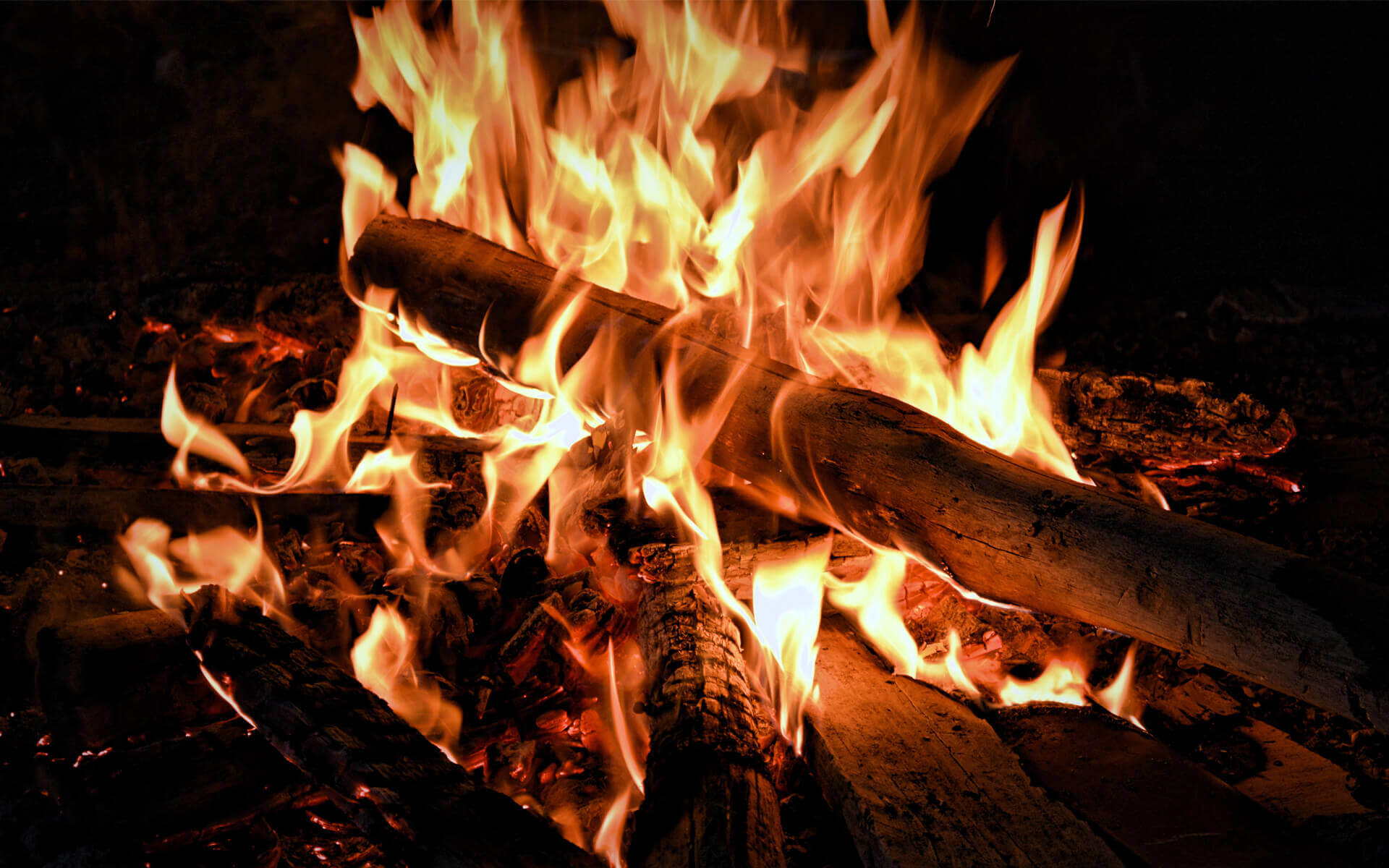 PATIO
Come join us at The Pizza Patio and dine fireside under the stars!
Happy Hour
Monday-Friday from 4:00PM to 6:00PM
Happy Hour is the perfect time to hangout on our patio, and have some pizza and drinks around the fire.
Slice Special: Pizza Slice + Soda... $5.95
Select Craft/Imports: 1oz / 16oz... $0.31 / $5.00
Select Domestic: 1oz / 16oz... $0.25 / $4.00
Wine: 5oz... $4.00
Liquor: Shot... $4.00
Late Night Happy Hour
Nightly from 10PM to Close
Slice Special: Pizza Slice + Soda... $6.00
Craft/Imports: 1oz / 16oz... $0.31 / $5.00
Domestic: 1oz / 16oz... $0.25 / $4.00
Kill a Keg Wednesday
Every Wednesday Open to Close
Select Crafts or Import beers... $4.00
Loyalty Program
Patio Patrons/VIPS
Join our loyalty program and earn points with every purchase!
Free slice on Sign-Up then Free Slice after every 10 Slices!
Exclusive special sales and events for Pizza Patio VIP Members!